What is a Virtual Exhibition?
As the name suggests, a virtual exhibition is a real arts or cultural exhibition that can be accessible to online visitors without requiring a physical space.
We use actual images or scans of existing art works displayed in a virtual setting.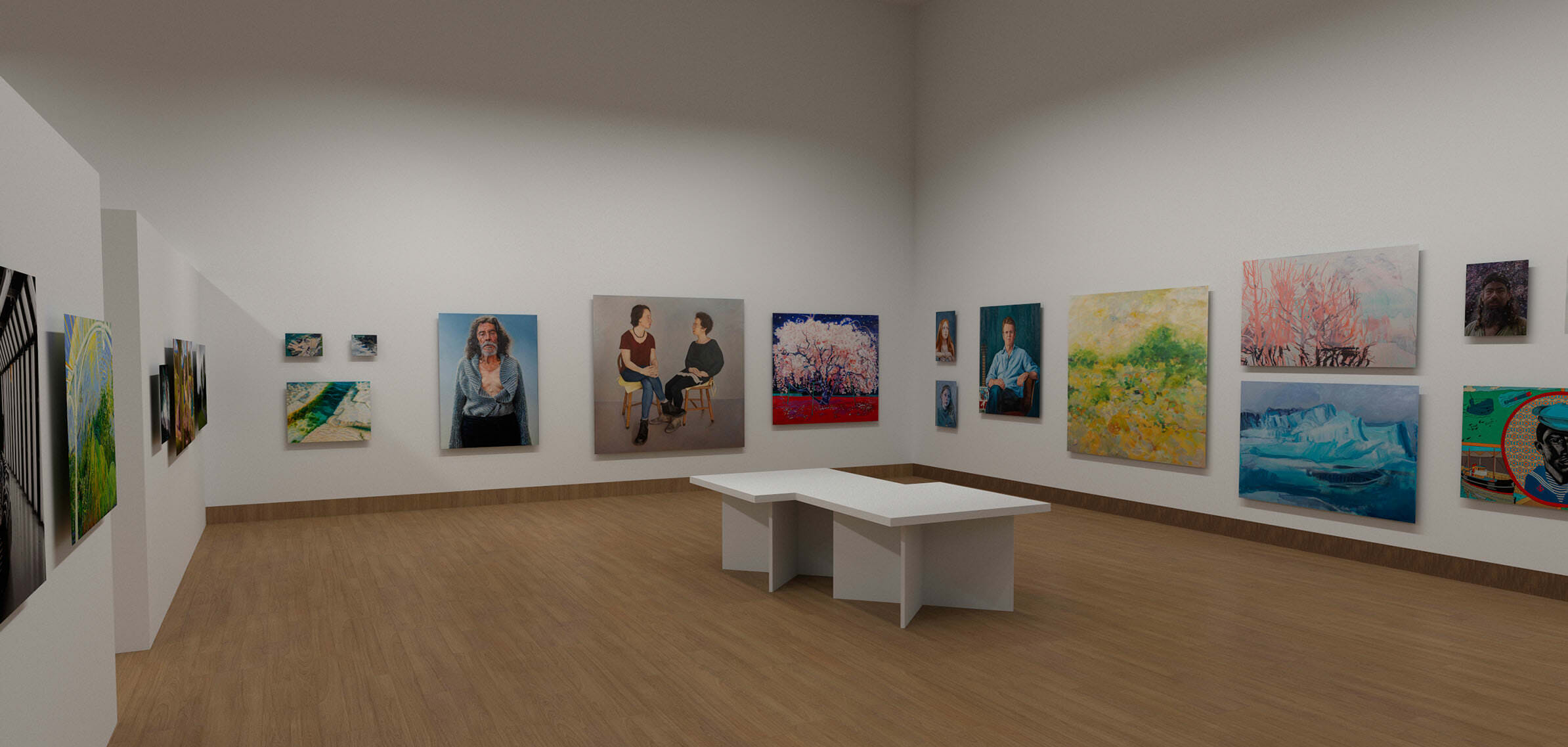 Royal Ulster Academy of Arts 2019 – Virtual Above – Actual Below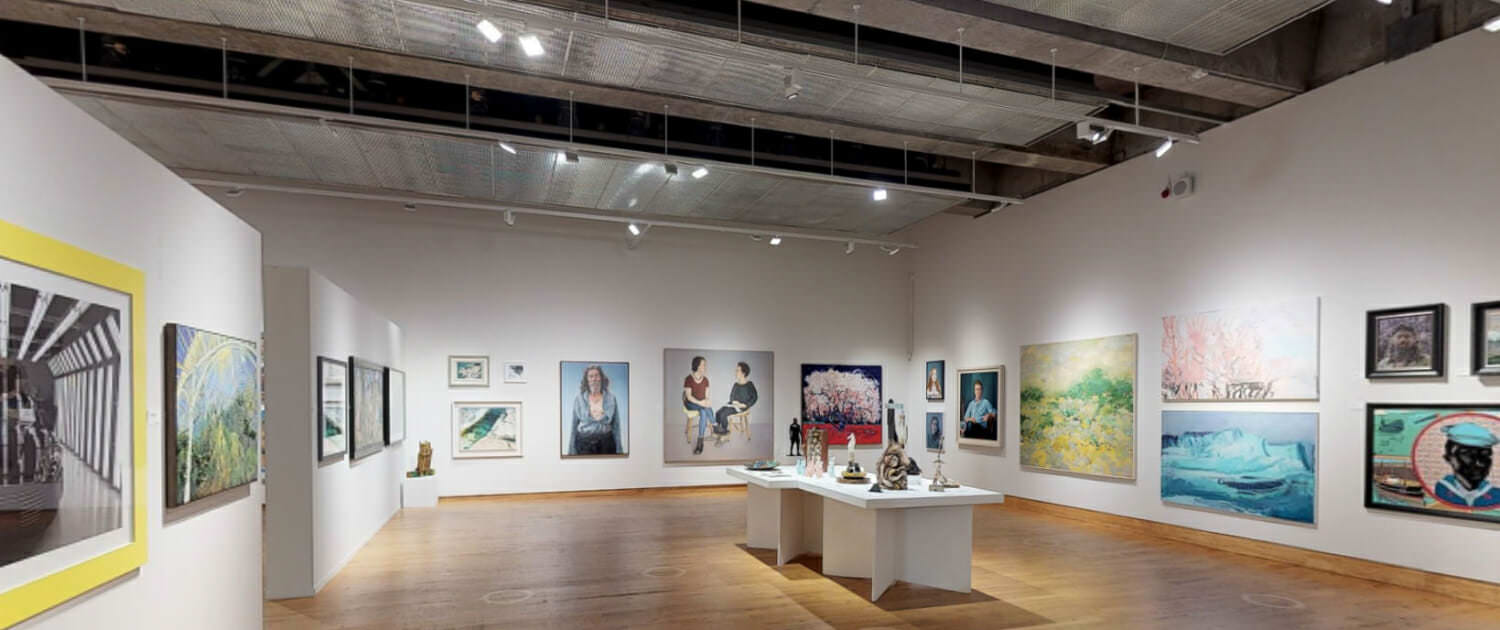 The most popular use is to create a virtual tour, a digital twin that allows the visitor to browse the galleries and the work at their own pace. As with a real exhibition, a virtual exhibition can provide quality documentation images from traditional angles and positions, yet can also offer images that are otherwise impossible.
The experience of a Virtual Arts Media exhibition tour is accessible on several levels, from any device that can browse the web through to an optimal immersive experience using VR headsets that place the viewer within the model when viewed . You don't need expensive gear for that though, Even using an inexpensive tool such as Google Cardboard partnered with a modern high resolution smartphone can give excellent results. A tenner and the phone in your pocket can go a long way.